Chandra Bose, Netaji's Grand Nephew, Is All Set To Join BJP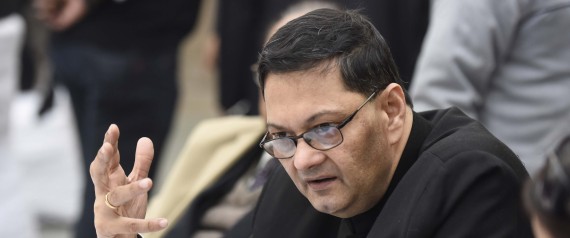 KOLKATA -- Days after Prime Minister Narendra Modi declassified files related to Netaji Subhash Chandra Bose, the late freedom fighter's grand nephew Chandra Bose is set to join the Bharatiya Janata Party (BJP).
With the assembly polls in West Bengal round the corner, Chandra Bose is expected to be projected as the BJP's prominent face in the Trinamool Congress (TMC) bastion.
Talking to the media prior to his meeting with BJP president Amit Shah, Chandra Bose accused the Congress of trying to wipe out the late freedom fighter's ideology.
"Let me first join then I will tell you exactly why I joined and why I would like to contribute... There are lot of reasons for it and declassification (of files) is one of the reasons... The BJP now believes in the ideology of Netaji Subhash Chandra Bose, which was wiped out by the Congress government. We want to revive the legacy of Subhash Bose," he said.
As per reports, Chandra Bose is likely to campaign against TMC supremo and Chief Minister Mamata Banerjee during the polls.
The BJP is hopeful of making a significant dent in TMC-ruled West Bengal, which is set to go to polls in May this year.
The TMC stormed to power in 2011, putting an end to the 34-year-long Left rule in West Bengal.